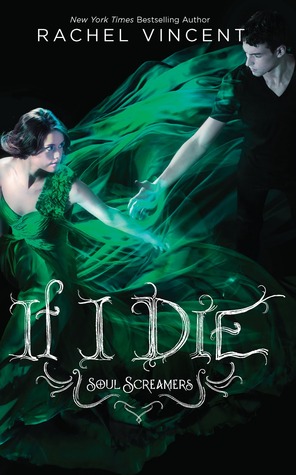 Genre: Bean Sidhe
Published: September 27, 2011
Goodreads Synopsis:
The entire school's talking about the gorgeous new math teacher, Mr. Beck. Everyone except Kaylee Cavanaugh. After all, Kaylee's no ordinary high-school junior. She's a banshee—she screams when someone dies.
But the next scream might be for Kaylee.
Yeah—it's a shock to her, too. So to distract herself, Kaylee's going to save every girl in school. Because that hot new teacher is really an incubus who feeds on the desire of unsuspecting students. The only girls immune to his lure are Kaylee and Sabine, her boyfriend's needy ex-girlfriend. Now the unlikely allies have to get rid of Mr. Beck…before he discovers they aren't quite human, either.
But Kaylee's borrowed lifeline is nearing its end. And those who care about her will do anything to save her life.
Anything.
My Review:
Oh. My. Tod! This book is by far the best book in this series. It is action packed with romance and mystery. The first chapter punches you in the gut and from there the entire book can be read in one sitting! If you noticed until now, the titles of the boo
ks have been "My Soul to..." and now the title has completely changed. OMG!! What could that mean? This series has been building momentum with each book, breaking rules, breaking hearts, and If I Die has exceeded those expectations.
From the previous books, I have learned the best way to love this series is by taking all of your expectations and chucking them out your window, sitting down, and just jumping head first into this series is a for sure way to make your self fall in love! There isn't a single thing I didn't love about this series and Vincent has outdone herself.
When We last left off, things between Nash and Kaylee were ruff. Nash had betrayed Kaylee and now Kaylee has a hard time trusting him. Not to mention his Nightmare of an ex-girlfriend is back in town looking to get Nash back. But fear not Kaylee is a strong independent women who might be falling for the grim reaper that has her back. Eepppppppp!! Tod!!!!! I love you in this book! His character is so hilarious, loving, caring, and sexy. Tod Has grown on my so much that I hope him and Kaylee get together!!!
If I die presents Kaylee with the biggest challenge of her life. She has been to the Netherworld, figured out that she is a bean sidhe, helped get someone's soul back and now she faces a tough decision. She suspects that her attractive new math teacher may not be everything he appears to be. But how can she figure out what he is and what he's up to? But when some girls go missing after a tutoring session with the new math teacher, Kaylee is sure he is bad news. To figure out what he is, Kaylee will need the help of her friends, Tod, and a crazy hellion in the Netherworld.